EMERGENCY CALL BOX SYSTEM FONAS 604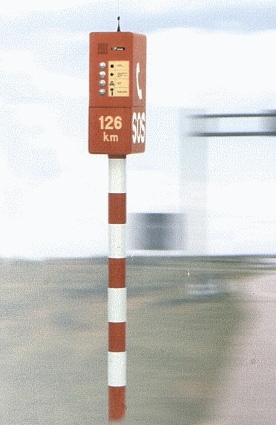 This emergency wireless telephone was designed and produced in Company "FONAS" in 1996. It is meant to be used in highways, railways, big plants for connection and call-in of various services.
The telephone connects through the already existing mobile connection systems GSM-900 and makes possible direct contact with the necessary service.

Main data:
solid metal case
modular construction
colour on client`s request
corrosion-proof coating
maximum number of called services (buttons) – 8
time for setting connection – 5-20S
operability test data transmission to the centre each 10-24 hours
security system against vandals with the alarm transmission to the centre
power supply – accumulator 12v 17Ah
supply current in time of connection – 0.6A
using conditions – 20° C – +60° C
weight – 37 kg
dimensions (mm)
height – 1950; width – 210; depth – 210
Programmer Dainius Mekas